Brazilian Jiu Jitsu
Brazilian Jiu Jitsu is commonly referred to as the "Gentle Art" because once your opponent taps, you let go of the submission which allow you to train safely and injury free.
Read More
Kids Martial Arts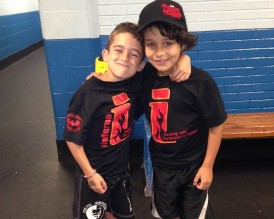 Inferno Training Center's Kids Martial Arts classes offer a fun and energetic Martial Arts program that empowers students to become fit, strong, and focused.
Read More
Mixed Martial Arts
The Inferno Training Center is proud to be the first affilitate of UFC veteran Kurt "Batman" Pellegrino. Team Pellegrino MMA is one of the largest fight teams in NJ. This program is by invitation only.
Read More
Get Fit and Go Home Safe! Learn Real Jiu Jitsu in Marlboro!
Experience the Best Brazilian Jiu Jitsu School In Marlboro!
See results in no time! We are conveniently located near Morganville, Howell, Old Bridge, Matawan, Colts Neck, Freehold, Manalapan, or Marlboro, New Jersey. If you want to get in shape and learn real Brazilian Jiu Jitsu, Kids Martial Arts and Mixed Martial Arts then Inferno Training Center is the perfect place for you!
Latest News